Two Dreams.
Twin Islands.
Merri brings over 20 years of leadership experience in high-end hospitality to her breakthrough role as your co-host. A lifelong culinary artist with a dream of opening an exclusive bed and breakfast that serves gourmet meals, grand adventures, and memorable experiences, Twin Islands Retreat is the realization of that dream.

Larry, her fellow co-host and partner, is a third-generation farmer and avid outdoorsman. His joy in life is sharing his wisdom, talents, and secrets for successful fishing and hunting excursions. Twin Islands is the convergence of both their great passions. It's also the place where your dream escape is realized, too.
We look forward to hosting your next great getaway.
~ Merri & Larry
Thank you for considering Twin Islands Retreat. Please feel free to call or email us with questions, travel dates, trip details, and any special needs you have. We will respond promptly.
Phone: (760) 458-2975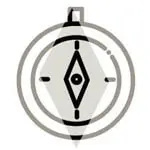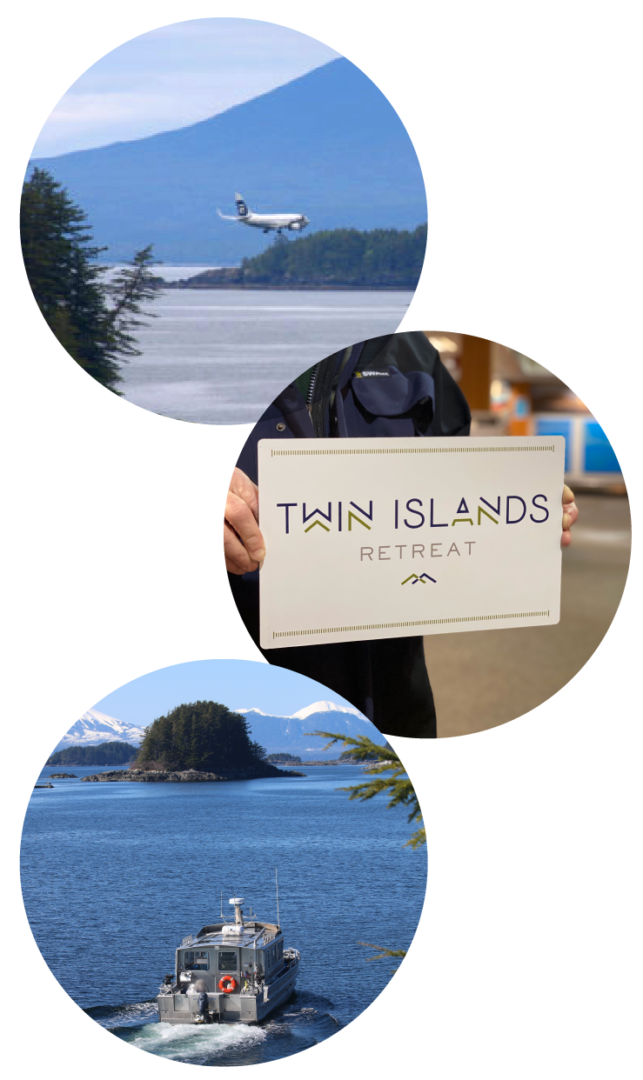 Getting to Twin Islands Retreat
Sitka is a true hidden gem and is only accessible by air or water.
Alaska Airlines offers daily jet service to and from Sitka via Seattle, Anchorage, Fairbanks, Juneau and Ketchikan. Delta Airlines also offers summer jet service to Sitka. The flight from Seattle-Tacoma International Airport (SEA) to Sitka's Rocky Gutierrez Airport (SIT) takes approximately 2 hours.
Upon landing at Sitka Airport, our van will take you on a 10-minute drive to our boat, The Alaska Cat. From there, you will enjoy a wonderfully scenic 10-minute boat ride to Twin Islands Retreat.
Follow us on Instagram and
see our latest posts
Rates and Taxes 
Each guestroom accommodates two people and is priced at $1500. per night. A minimum two-night stay is required for all rooms. All rates are subject to a 12% resort and tax fee. There is a $10 fish box tax fee per box. These are mandated by the city of Sitka. Gratuities not included but appreciated.
Child Policy 
We welcome children ages 14 and older. Children under the age of 14 are welcome when the entire property is booked by a single group. Please be aware that the island environment, dock and boats are not appropriate for children under the age of 10 without adult supervision. Regardless of age, each guest at Twin Islands Retreat is subject to the same package fee. 
Check In/Check Out 
Check in time is 2:00 pm, or later. Check out time is 11:00am. Should you have an evening flight and require a checkout later than 11:00am, there is a day fee of $250. per couple. This includes an additional meal and use facilities. Subject to availability. Guests checking in agree to pay all room charges, service charges, resort fees and sales taxes using the credit card provided for the reservation, check-in or check-out. Should it be necessary for you to arrive late or depart earlier than your confirmed dates, you will be responsible for payment of all the original nights reserved. 
Deposits and Cancellations
Due to high demand and a limited number of rooms, our season fills up quickly. To secure your stay at Twin Islands Retreat, please book your reservations as soon as possible. A 50% deposit is required upon booking. The balance is due 60 days prior to your arrival. In the event of a cancellation, all deposits and monies received are non-refundable if we are unable to rebook your vacancy. If we are able to rebook the vacancy produced by a cancellation*, then a 10% fee is assessed against all monies received for the specific cancellation. 
*Cancellation refers to any reservation canceled due to any circumstance, including events that may or may not be under the control of the guest holding the reservation. If you feel a cancellation may occur, we highly recommend you purchase travel insurance. 
Travel Insurance
Twin Islands Retreat is not responsible for any emergency decisions by the Alaska Department of Fish and Game (ADFG), or acts of nature. We recommend travel/trip insurance, provided by a reputable third-party insurance company (see list below), should you have any concerns about cancellations or interruptions to your travel plans. 
Allianz Travel Insurance 
HTH Worldwide Insurance 
John Hancock Insurance 
Nationwide Insurance 
Pets 
We do not allow guests to bring pets at this time.